Product Description
Because of demand we now have a discounted price on (2 Can)
For out of country orders contact us at lamonstergaragesales@gmail.com for shipping quotes.

Price Includes Shipping in the USA.
Black Dymond Detailer (Aerosol)
A Spray and Wipe detailer, that creates a durable diamond like shine. It is a silicone free, spray and wipe detailer, that works by hyper-wetting bugs, dirt and road film. NOTHING EASIER FOR BUG REMOVAL & WITH CONTINUTED USE BUGS WILL NOT STICK. Spray on every surface with no white over spray or greasy film. Black Dymond is non- streaking and leaves no oily residue.
Black Dymond Detailer is extremely durable and provides protection from dirt accumulation, acid rain and ultraviolet rays. Bugs and road film are easily removed from paint (clear coat), windscreens, face shields, plastics, goggles, vinyl and chrome.
Black Dymond Detailer contains no petroleum distillates, ammonia or alcohol and is manufacturer approved for use on Factory Coated Windscreens, face shields, Lexan, Plexiglas, Acrylics & plastic. Black Dymond will provide a water repellant shine. The water will "bead and blow" from windshields, face shields, riding goggles or glasses. It is safe on custom paint, murals, pinstriping, and vinyl graphics.
For best results spray as if you were painting with a paint can. Spot spray only on tough areas.


Simply spray and wipe one area at a time to remove road dirt, film and bugs from all surfaces. Great for use as a "touch up" between washing and polishing.

For best results, wipe with a quality clean microfiber or 100% cotton towel. Black Diamond Detailer is streak free as long as you keep the wipe towel fresh. If streaking occurs, you should replace the soiled towel.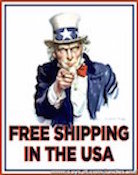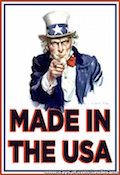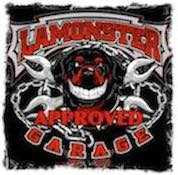 Product Videos
Custom Field
Product Reviews
Since buying my Spyder I've only used BRP XPS Cleaner&Polish. I own a lot of Lamonster products so I decidedly to try this. Glad I did. Deep shine, cleans & protects, and my wife loves that the garage smells like coconut...not my cigars! Try it, you'll love it.

Quality product, gets my Spyder nice and clean

Seemed a little expensive when I first looked at the item, but the cans are HUGE and will last a long time. Any concerns I had with the price were quickly dismissed once I used the product, along with a terry cloth towel, to clean up my Spyder. It shines like new, is super clean, and all thanks to this product! Highly recommended!

This is an awesome product. After applying a couple time the bugs just wash right off and the shine is incredible. Totally satisfied