Product Description
Fits with standard and optional stock seats. Available in Black, Red and White Stitch.
This Backrest has RED Stitching.
Price includes Shipping.

FITS ALL F3 MODELS.
F3, F3-S, F3-T, F3-LTD
The driver backrest quickly and easily slides in and out of the included hardware that easily mounts under your Spyder F3 stock seat. The hardware has a built in spring loaded plunger lock that keeps the driver backrest in place.
Pad measures 7" high by 10" wide by 1.5" thick.

Built using the same memory foam as our seats.

Infinite tilt to match your back angle.

Backrest folds down forward for easily mounting and dismounting your Spyder®.

Adjustment forward and back is more than 2 inches.

Adjusts with a thumb screw while you're riding.

No need to remove the seat or use a wrench after bracket is installed.

Includes zipper storage pouch that velcros to the back of the backrest.
Detachable storage pouch measures 9"W x 6"H and is protected by the driver backrest built in rain flap.
Install Video
For questions about this product or International shipping quotes Click Here.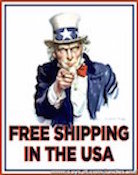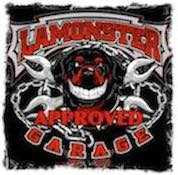 Product Videos
Custom Field
Product Reviews
It great having additional back support. Thank you

I have been riding since 2014 without a backrest, a friend had resently bought a backrest from Lamonster garage and invited mee to testdrive. What a difference it was!!
So now i have my own ultimate drivers backrest and it is very easy to install also.

Regards Anders, Y-Wheelers Sweden.

Didnt know what I was missing until I added a drivers backrest. What a difference being comfortable.

Very good product, easy install, very comfortable.


This backrest fits and feels perfect. Very easy install, it took about 15 minutes. And the red stitching matches my seat.

Looks great. Works great. Very easy to install took maybe 10 min.

Backrest is Awesome! Well made, matches perfect! Ordered and delivered super easy & fast!

Great product easy to install

Just got my drivers backrest today. Ordered on Saturday and already got it. Took me about 15 minutes to install and I am by no means mechanically inclined. Love it so far.

It is Christmas morning. I'm still in my pajamas and I have just completed the very simple installation. Everything was straight forward and went so quickly my coffee is still steaming. Sitting against my new back rest and listening to Away in the Manger, I can tell this is going to make a massive difference in the comfort of my ryde.

Thanks folks. Nice job.

Very comfortable backrest. Easy to install. Good price. Once again a quality product from Lamonster Garage!!!!