Product Description
Can Am Spyder F3/F3S/F3T/F3LTD BUMPSKID, PROTECT YOUR INVESTMENT.
Price includes shipping in the USA
Fits all 2015-18 F3 models.
(Except will not work with the SS Grill)
For out of country orders contact us at LamonsterGarageSales@gmail.com for shipping quotes
Dual purpose, functions as a bumper and skid plate with the look of a stylish spoiler. Your worries are over, no more expensive paint damage. No more dangerous evasive moves to miss roadkill or tire treads and if a live small critter jumps out in front of you, well you know.
Made from 3/8" black HDPE (High Density Polyethylene), tough and slick. Replaces that tiny skid plate that lets you tear up your body and frame.
It attaches using existing holes and special designed light weight brackets.
The coverage eliminates air drag from the open cavity under the nose. Added down force and cooling is created by the spoiler styling. There is no interference with servicing or cooling as it covers the underside of the trunk only!
Very easy to install with all hardware and instructions included.
Instructions---
SPY161 2015 F3/F3S BUMPSKID INSTRUCTIONS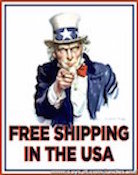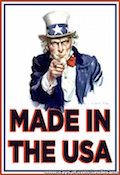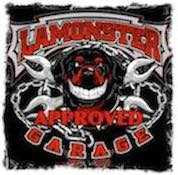 Product Videos
Custom Field
Product Reviews
It looks very nice, cool on my spyder..
Fast delivery to germany, thanks all

Bumpskid - Good looking and effective

The Bumpskid was a simple install and once installed added to the looks of my F3. I got it for its looks and protection but based on my riding experience ( limited amount of time to ride and typically on smooth roadways) I wasn't sure I would really need it. Well tonight was as I was leaving a local gas station, I bump the bottom of the front end on the pavement. The Bumpskid saved the underside of my front end. It absorbed the impact well with little noticeable damage to the Bumpskid. Thanks Lamonster. Great product.

The service I received was excellent!! The Bump Skid arrived quickly, was an easy install and looks great on my new F3L! Love it!

Great product! Very thick and sturdy as well. Instructions are spot on. Took about 30 minutes. I've bought several items from monster garage and very pleased with everything!

Easy install. I already had some scrapes underneath, this covers them up and protects it for the next time!

Quality product, quick delivery.

At first I thought that the package was missing the hardware since it was such a thin package. Upon opening all worries vanished as the hardware was there and included a couple of extra clip nuts and screw. Very easy to install, just follow the instructions, very straight forward. Just don't drill deep under the radiators. Use light pressure to drill through the plastic. Well machined design which accommodates existing structure and mounting points for a solid mount.

Excellent piece/addition to my F3

To easy to install!

The product arrived on time and was easy to install. By the way it looks great on my spyder.

Very easy install and looks great on my new F3 Limited.