Product Description
The Passenger Backrest is for the F3 & F3-S only.
Fits with standard and optional stock seats. Available in Black, Red and White Stitch.
This Backrest has "Black" Stitching.
Price includes Shipping.

Pad measures 7" high by 10" wide by 1.5" thick.

Built using the same memory foam as our seats.

Infinite tilt to match your back angle.

Backrest folds down forward for easily mounting and dismounting your Spyder®.

Adjustment forward and back is more than 2 inches.

Adjusts with a thumb screw while you're riding.
For questions about this product or International shipping quotes Click Here.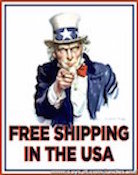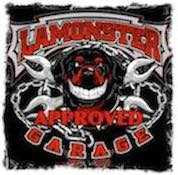 Product Videos
Custom Field
Product Reviews
High quality, easy install, perfect!

Super easy install. Pop off the passenger seat, remove three screws, put the bracket in place, then replace the three screws. Very high quality product which should stand up over time. Thanks Lamonster Garage for a great option fo those who don't want the BRP backrest.

Just received the backrest a couple of days ago. It took all of 10 minutes to install and appears to be of excellent quality.

Quick install and fast delivery

As usual the product was easy to install and perfectly made. The only con is that it is not quick detachable but I guess that makes it hard to steal.