Product Description
We're so excited about this bright Lamonster Longhorn LED amber light kit for your F3T/L. This is wired as a running and turn signal light and even though it's bright it doesn't blind the driver. The only thing the driver sees is where the lights run up the side and the reflection on your paint. Great for those of us that forget to turn our signals off. The real advantage is they are seen from the sides and the back of the bike even in bright daylight. This is a great safety addition to your Spyder F3T.
The video below shows install and it does come with printed instructions.
If you experience hyper flash after install CLICK HERE for directions for reseting.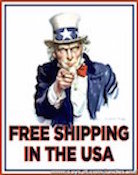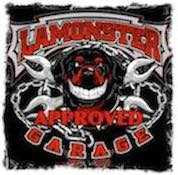 Product Videos
Custom Field
Product Reviews
as always lamonster deilveries , great parts!!

Love these lights they light up my morning commute .Confident drivers around me see me and know my signal intent. Thanks Y'all!!

The LED Turn Signal really adds to visibly

Very easy install. Instructions, Video & Print great in detail. Put on my F3-Limited 2018. Looks great.

I love that I can see if my directionals are still on by looking at my mirrors. They are bright and add a 3-D look that anyone riding behind me can see clearly. One trouble with all LED lighting is road debris hitting them can cause the lights to go out.

Great product

Nice lights & helps you be noticed night & day.

It is my belief that making yourself more visible is a good thing. I would qualify this without going overboard my thought. This was a strait forward install with good instructions provided. I like the fact that thes led's give you almost 360 degree of beaning seen.

I really enjoyed adding these lights to my F3 L as they were very easy to install, plug and play, especially after watching Lamont's video. The view from the driver's seat is perfect and the view from the back is outstanding. Love em'

Easy to install and the instructional video is very good. I love the new look on my bike.

Love the safety features of these lights.