Product Description
The Full View Turn Signals let everyone around you know that you are turning!
They will let you know that you left them on also.
They won't blind your vision as they are below the mirror.
Easy install with plug and play. NO DRILLING!
Just stick them on plug them in and away you go.
YES, They come as a pair for both sides.
RECOMMENDED FOR 2014 AND UP AS THE FAST FLASHING CAN BE PROGRAMED OUT WITH THE INCLUDED INSTRUCTIONS.
YOU WILL EXPERENCE FAST FLASHING WITH EARLIER MODELS.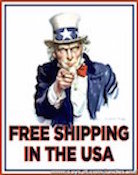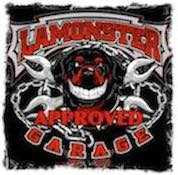 Product Videos
Custom Field
Product Reviews
What more can I say other than... WOW!!! You have to get these on your Spyder. They add so much to the style of your bike!

had to move leds more aft

install easy, but recommend using duck or elec tape to better secure and neaten up the wires in the mirror. Also, I couldnt see any light from seated position unless I moved lights to aft most portion of the mirror. I wonder why the install isnt on the top side rather than the bottom side Anyway - I love them - now I can see turn sig status

could not see my flasher warning light on lane changes now its in my face great really pleased

Great look and additional safety feature!

Anything that is this functional and improves visibility especially at that height and width of the vehicle is worth every penny! Looks great, too!

Best 65 Dollars i ever spent. These turn signals are bright enough for me to see them even with my sun shades on AND the sun visor down.
They offer a passive safety as well since they can be clearly seen by other vehicles too

I love the turn signals! Wonderful safety mod. Great addition to my rt limited!

Never again question if I left the blinkers on. Sun-glasses and drop down visor on helmet with bright sun and I rarely see the stock green turn indicators--no question way to miss these--got to love plug and play--only way to go.

This was an easy install and I really like the high visibility of the turn signal.

Placed my order they arrived on time great instructions very easy to follow all the parts that's needed only took a few minutes to install they look great