There's a lot of great events going on in 2017 including the BIG ONE in Valcourt for the Spyder Homecoming celebrating 10 years for the Can-Am Spyder.
If you would like your Spyder event posted here we require that you have a link to a webpage or Facebook page that we can link to your event. You must have current information on this page.
Feel free to share this page with your riding friends.
If you would like to add a Spyder event to our list you can contact us at Lamonster Garage

Make your plans early and we hope to see you there!
If you see this guy
next to an event it's one that Joan and I plan on attending.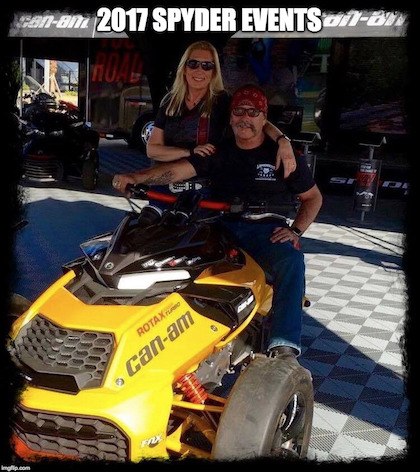 January- None listed
February- None listed
March
April
May
June
July
August
September
October
November- None listed
December- None listed