Product Description
I did a lot of research on Bluetooth receivers when I wanted to be able to play my music from my phone through my stereo on my RT and F3T/L. I did a little video on how easy it was to do once you had the right receiver and I had no intentions of selling these but I've had so many emails and PM's about them I decided to go ahead and bring them in the store so you'll know your getting the right one that will work on your bike.
The price on these include shipping and handling and is not a money maker for us, it's more in hopes that you'll shop around and add a few more things to your cart while shopping.

I have two units listed in the store but they both do the same thing. One cost me a little more but the price to you is the same. The stock is limited so that's why I brought in the two with the best reviews and the ones I've personally tested. These are Lamonster Approved.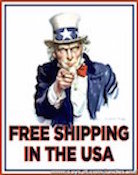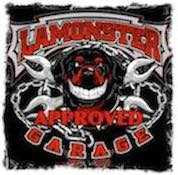 On the F3T/L you plug it in just like I show on the video. On the RT you'll need the adapter that has the 3.5mm stereo jack that should have came with your RT. It looks like this.
RT ADAPTER NOT INCLUDED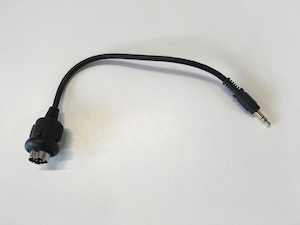 Product Videos
Custom Field
Product Reviews
Great product, when needing an alternative way to bluetooth music to the bikes radio system with your phone mounted on the handlebars instead of the glovebox on the F3T and F3L as well as the RT's models. Would definitely buy again in the future.


i have one i got about 1 yr ago from you
workes great

This is excellent and easy.....loaded tunes into an old iPhone, paired it to the blutetooth which plugs into the trunk of the RT and voila stereo

Place the old phone in a lamonster iPhone mount...attach to a Lamonster's power plate , plug it in and your music is powered and right in front for easy selection etc....

Perfect inexpensive add on to be able to hear phone GPS through my 2017 Spyder RTS speakers. Simple to pair with phone.

Excellent

Ordered on a Friday and delivered on Monday. I connected to my 2015 RT Limited using the RT cable to audio jack and connected the included micro usb to usb into a 12V adapter and paired in 2 minutes. Follow the instructions and you are are set. I am using an iPhone XS Max and it was seamless and easy. I can control everything with my phone. I just placed my Ram mount with cuff and the large x grip order and i am set. A must buy.

Works great

I have a 2013 RT Limited..and everything is set up for an iPod...I have an iPhone 6s..so only way I could use it was to buy the new audio pin plug and leave my phone in the trunk. Not handy, if you keep forgetting to take it and you can't see maps. So...this little blue tooth device has saved me! I can
now connect my iPhone and still have it on the handlebars to change a song or look at a map! Thank you Thank you!

if you need this buy it NOW, works great!!!!