Product Description
We're so excited about this bright Lamonster Longhorn LED amber light kit for all RT models. This is wired as a running and turn signal light and even though it's bright it doesn't blind the driver. The only thing the driver sees is where the lights run up the side and the reflection on your paint. Great for those of us that forget to turn our signals off. The real advantage is they are seen from the sides and the back of the bike even in bright daylight. This is a great safety addition to your Spyder RT / RT-S / RT-L.
This kit includes lights for both left and right mirrors. No cutting wires, pinching wires or soldering. Only one extra wire to disconnect when removing the mirror. The video below shows the install. This is a Plug&Play kit

If you experience hyper flash after install CLICK HERE for directions for resetting.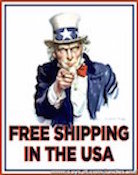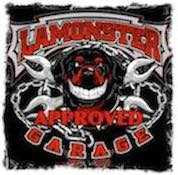 Product Videos
Custom Field
Product Reviews
very pleased with them.

very pleased with them.

Wanted more visibility on the road for safety. These do get noticed and I like the alternating flashing with OEM signals. Nice plug and play design made it trouble free to install. Time will tell how well it holds up but it appears to be a solid design. If any problem should come up I hope I can get a hold of someone to assist.

This product was exactly what was described and very easy to install

Easy install. Most of the time was spent removing body panels. Looks great and will be safer too!

Installed the LongHorn mirror
LED light on the mirrors, look great !!!
Easy to connect.

My purpose in ordering these mirror lights was to be a visual reminder to me to cancel my turn signals when they didn't cancel on their own. The dash arrows are tucked away in a spot that is not easily seen. Extra light on the mirrors as a safety plus as well. Unfortunately, after following the directions on where to mount the lights, I still don't have the visual reminder that I was hoping for. The directions said to start applying the strip at the top outer corner of the light. I wish now that I would have wrapped it over the top by at least an inch. Then I could have easily seen the lights. This is a daytime issue only. Nighttime? No problem. These light are bright and really light up the place. Reflection off the fenders is reminder enough.

works great lights up amber and then turns into flashing turn signal

The customer service is what other businesses should strive for

lights look fantastic, install was easily accomplished with plug and play hardware and the instructions. Had some issues with my order, but it was taken care of immediately and without hesitation. Could not ask for anything more, wish all businesses treated their customers like that.